About Last Time Around Antiques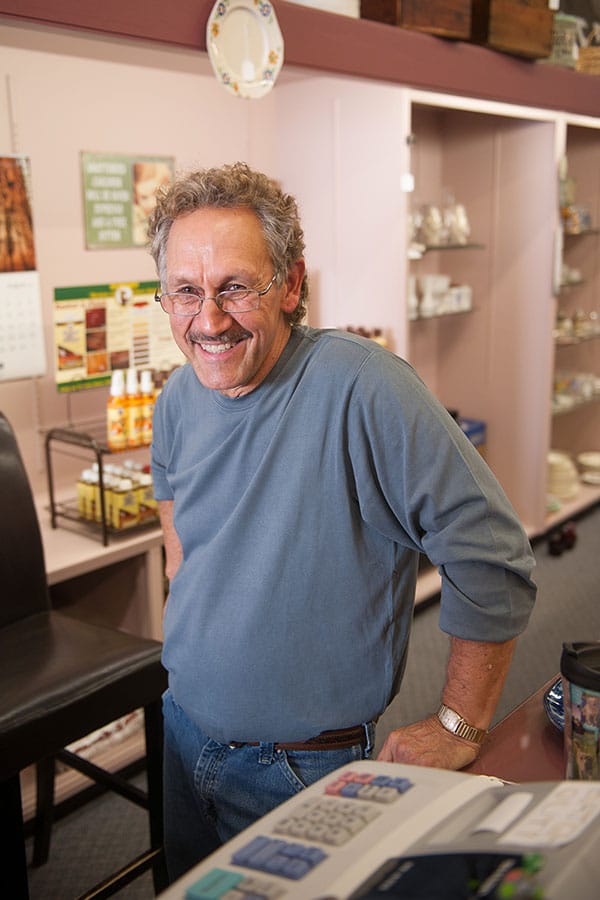 Owners Terry Culver and Sue Hudson started collecting antiques after going on a weekend trip to Maine, stopping at several antique shops along the way. They started collecting kitchen items and their love for antiques grew from there.
They began selling antiques at a local antique mall and later expanded to selling in two other shops. In 2004, they had the opportunity to open Last Time Around Antiques in downtown Barre, Vermont. As the business grew and they needed a larger space, they moved it to 114 North Main Street in 2011. In 2022 they opened their new shop on 4 Summer Street in East Barre, Vermont, in a building they now own.
Community support has always been important to Terry and Sue. They will continue to support local civic organizations, schools, and churches and fund raising activities at their new location in East Barre.
Terry runs the business full time, and Sue often joins him on weekends, accompanied by their beloved Golden Retrievers, Max and Chloe.
Last Time Around Antiques offers a wide variety of 1800s to early 1900s refinished and used wood furniture, antiques and collectibles. You'll find vintage kitchenware and gadgets, linens, antique toys, advertising tins, and estate jewelry displayed in one of three rooms located on one floor. The shop is wheelchair accessible and offers plenty of free parking.
What Our Customers are Saying
Great business. I look forward to more purchases in the near future. Terry knows how to treat customers well!"
—Kevin O'Donnell Sr, Facebook